The dude abides. By day, he flies around the world,  keeping the skies safe from nefarious Persians and unattractive stewardesses. By night he's a fellow Wharf Rat who takes his meals in the form of Goldschlager and Irish Car Bombs, along with the occasional QuikTrip chili dog. All those things combine to form what is an exceedingly above average American, but yesterday Buda pulled off the ultimate coup; he coaxed his girlfriend into exercising at little expense to himself. Here's how it went down:
Buda is an occasional smoker, mostly when he drinks. He's been trying to quit, been when you're at the bar and all your buddies are smoking like a Dodge Omni, that's a tough road to hoe.  What the man needed was some inspiration. Specifically, inspiration in the form of a tight-bodied beanhead. At the same time, his lady friend was looking for a reason to get up and do something worthwhile.
After a brief synopsis of their respective days, Buda mentioned that he was going to the bar with the Wharf Rats that evening.
"Well, if you go, don't smoke." She said.
"What's in it for me?" He asked, with a mischevious tone in his voice.
"I'm sure something can be arranged…" She replied.
"How about this?" Buda asked. "I'll go to the bar and I won't smoke, and you hit up that treadmill for 35 maybe 45 minutes."
"That sounds like a decent deal. Agreed." She responded.
Pause. breathe that previous statement in. He just told his girlfriend to go work out, and didn't get slapped. In 99.9% of all cases, this sort of ballsiness will end up with her insinuating that you think she's fat. Girls always think they're fat, regardless of whether they actually are. And fat ones always rationalize it by squeezing their feet into the smallest shoes possible. "I'm not fat as long as I can still fit into the shoes I wore in high school…" They say to themselves, but that's another post for another day.
Back to the topic at hand. I have no idea how one gets the testicular fortitude to try something like this. For most guys, the best you'll be able to do is suggest that you work out together; that somehow she's helping you out by working out with you, when in actuality, it's a referendum on her. Maybe he just has an exceptionally cool girlfriend. Maybe he's just a persuasive badass whose mere vocal chord oscillations entice women to go on jogs. Nonetheless, what he's done here is nothing short of miraculous, hence his inclusion in the Wharf Rats. Ride or Die, Bitches.
UPDATED 12/30 NOW AVAILABLE! The Buda: Been Had Money T-shirt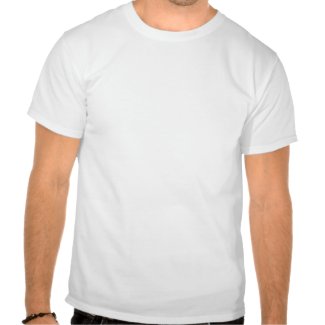 Been Had Money T-shirt
by
biloxxxi
Make a
personalized shirt
on zazzle.com